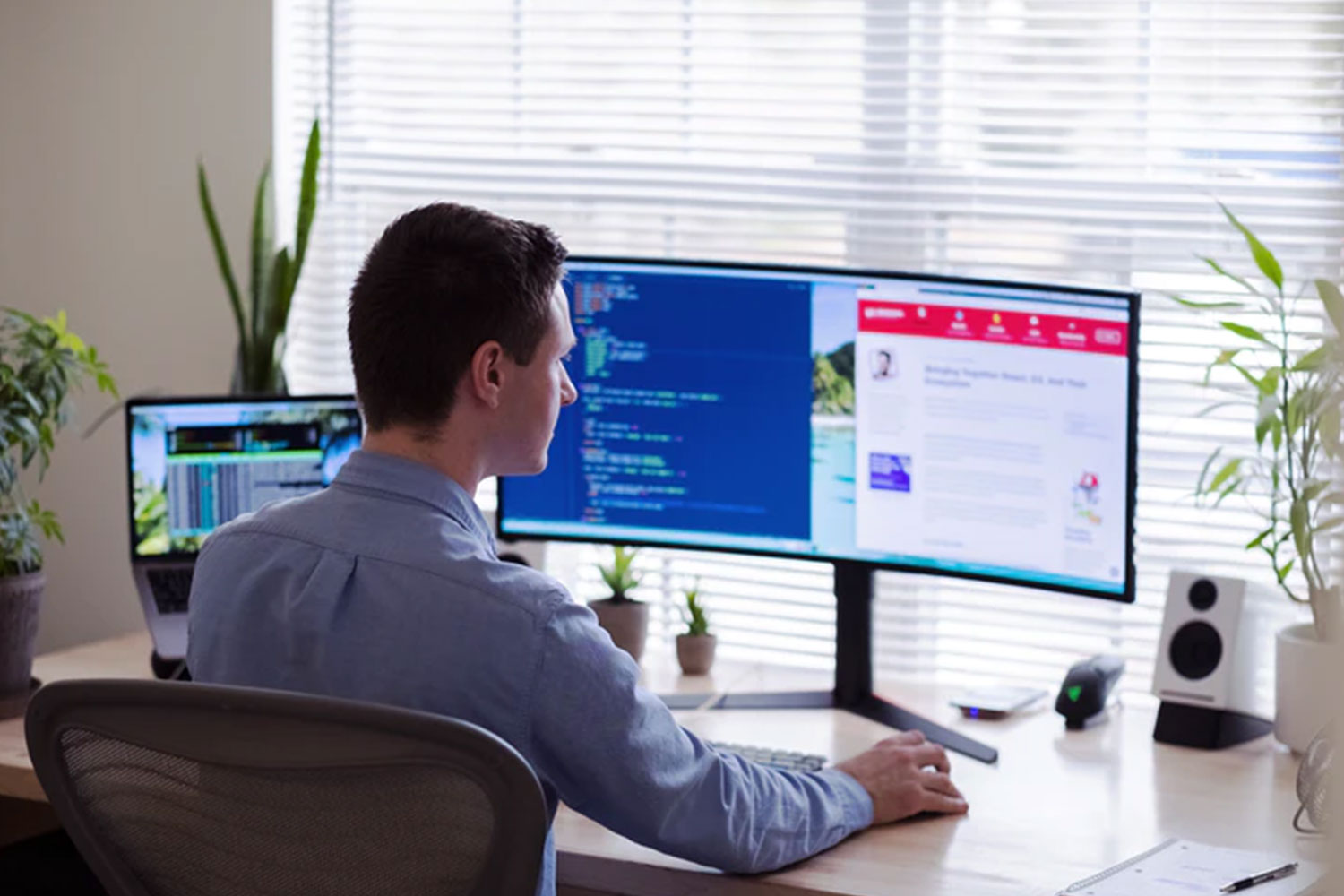 Work from Home Etiquette: Mind your Mind
​"Pappukuttan….amma is going to talk to one Uncle now. You know….very important for that Uncle's job….no crying for 5 mins please da….."
I used to look at my one-month-old son on his eyes and have similar conversations, that was in 2012. Not sure whether he understood, he used to observe my phone calls. I remember the eye contact, love, support and understanding….once he turned 3, he used to give me a beautiful smile which I would take as his approval.
Was that him or my mind?
Did I see what I wanted to see? God only knows…..
As the months went by, I continued working from home, growing from a 'Resume & Content Writer' to a 'Career Consultant.' At home, we developed certain practices as well. I used to take break to play with my son regularly. Whenever I was sitting with a laptop for a longer time, he used to crawl, rush, giggle and close my computer. That is the signal 'time out' for me. Immediately, I would settle, go and play with him.
I was cautious about not showing any frustration on him or keep anything within me. It was a decision that we, I and my husband, consciously took. I knew what is important and how to balance things, very clear on priorities, but didn't let my preferences affect my growth. At least, I had many things to divert into, but for the child, we were the world.
I had other health challenges to deal with and ensured I don't allow work-related problems to affect our personal life. Such practices, in fact, helped me to schedule my projects, client calls well, moreover, elevated my interpersonal skill, people management ability and resilience power. I realized the worth of 'ME' and 'My time & effort.'
From 2009 – 2015, I built my empire working from home, sporadic instances I had client meetings to attend for which I went out. Learning, sharing, collaborating and growing, everything happened from home. Thanks to the digital era we are in……
In fact, I add the key elements from these experiences while supporting my clients through their Personal Branding Strategy Execution journey. Also, the reason why I launched Women Contentment Program in 2015.
Believe me, these may look simple while reading; implementing requires tremendous patience and the positive impact would be in multi fold. Try it and share your experience.
Well, why am I sharing it now?
Just four days into Corona threat, people working from home are sulking, complaining and cribbing.
Work From Home Etiquette 
Let me share 2 Work from Home Etiquette which will help you a great deal.
1. Engage the Family in the Right Way while Working from Home
Ladies and gentlemen, please be empathetic towards the kids. We have work-related worries to divert our minds. They are more affected than us. Even if the business is affected, it is temporary, we all revive it in a jiffy. Let's help them manage this change.
Schedule a quick call with the teams, fix the time for meetings & calls. Be empathetic with each other, especially the kids at home. Remember you are saving time from travelling and settling down at work. Fix that time to play with your kid some indoor game, watch a movie together, and then leave them. Once done, tell them how important it is for you to focus on work, irrespective of how old your kid is. It may take a day or two with some kids, but eventually, they will understand and support you.
Focus your energy and communication strategy on how to utilise the time better. Continue to show love & care. Use the phrases, "I understand how boring this can be for you, being not able to go out and play. I am proud that you are not sulking; in fact, I am learning this from you."
Do this in the morning before your office hour starts, and see the impact. You will see how understanding your kid is than the elders.
Another problem I heard is, both the spouses struggling to work from home. See if you can take tea/coffee/lunch break together. Don't talk about work or issues. You can use this time to talk about beautiful things that have happened in your life. Remember, Freshers are struggling to work from a PG/small rooms. Just understand that you both are struggling, but at least you own some space.
It is the time for the leaders to understand your teams and their situation better. Talk to them, help them to manage their time well. I can support if you have a unique situation to handle. Build a beautiful engagement strategies with your teams.
Think, talk and walk positive!
2. How are you Dressed while Working from Home?
Get up now, go and look at yourself in the mirror.
Are you wearing a nightdress, pyjama, shorts? Change into a work dress, comb your hair and look at you.
Now, get back to your computer and start working. Feeling the difference?
Follow the routine as if you are working from office. Take tea/coffee/lunch break at the same time; do not change your schedule here.
An extra break should be only to spend time your little ones or elders at home.
Work From Home Etiquette – Suba Lakshminarasimhan, SLN Brand Studio

It doesn't matter if you are sitting at the dining table or on your bed, just follow these and let me know the difference.
Now, remember, never mock or under-estimate anyone who build their empire working from home. Do you have any specific scenario where I can help? Feel free to share in comments. I would be more than happy to help.
Well, do you want to bring in more positive changes in someone's life. Share this article with your dears and near ones.
One more thing that you can do, yes, help the data science aspirants to build a personal branding quotient. Look at the video for more info…..
Stay safe, celebrate 'work from home' and lets help world to get back routine soon